After the Alpine Blessing

Michaela Schwentner, Nik Thoenen

Every evening, the alpine dairyman calls on heaven and saints to ask for protection for his alp and his cattle. Based on an existing prayer call, in our project we developed a site-specific and temporally relevant text and transferred it into contemporary context. The updated text has been reformulated into a secular appeal, which is not addressed to higher authorities, but, directed into the valley, demands a sense of responsibility from us humans.

We want to question this intangible cultural heritage, the prayer call or alpine blessing, as to its topicality: Does the ritual of calling for protection, originally reserved for men, still represent a functioning order in the Alpine region today? In our interpretation, an (alpine) dairymaid calls on us, society, to behave responsibly and mindfully towards nature.

Our project shifts context and orientation, involves an audience and is both performance and documentation. The performative act of the dairymaid and the technical act of recording her calls are to be seen as one coherent action.
Michaela Schwentner is artist, filmmaker, curator, lecturer at the Institute of Arts and Design at TU Vienna and operator of mosz records.
Her artistic focus is poetic transference of desire and the absent, historical or archived content. She works in the fields of moving image, performance, installation and site-specific intervention.
www.jade-enterprises.at
Nik Thoenen is an independent designer and has been involved in collaborations for various projects and interventions in the field of applied art. In 1999 he co-founded the Vienna-based collective re-p.org for interdisciplinary projects at the intersection of art and design, and 2007 the typeface platform Binnenland. His interest is in methods of using type, language and meaning as an instrument of understanding to concrete aesthetic action. Both in performative operation and as a haptic medium in a dramaturgy of content with its immanent spatial-temporal aspect, he places the sign at the centre of his examination, both formally and in terms of content. He is actually teaching at the Kunstuniversität in Linz.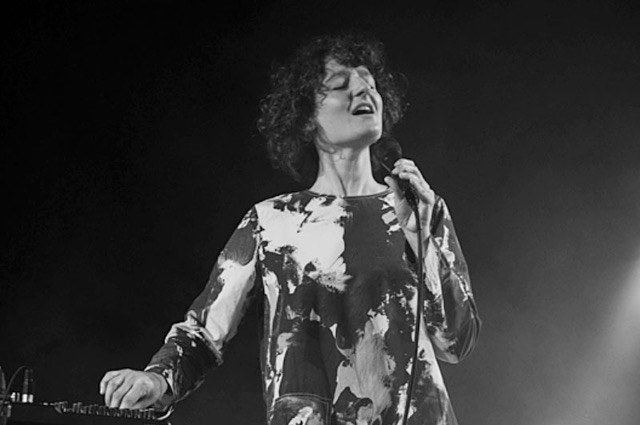 Vera Baumann, *1988 Winterthur, lives and works in Lucerne (CH). Contemporary singer and improvisor originating from Winterthur.
In 2020 she graduated with distinction from the Master's Performance in Jazz Singing at the University of Lucerne. She sings in various improvisation formations (including MingBauSet with Gerry Hemingway/Florestan Berset and Hobo Ho feat. Queen Unicorn with Hanspeter Pfammatter/Mario Castelberg/Pascal Widmer), collaborates in a quartet with yodeller Nadja Räss (stimmreise. ch 3), releases an EP with the Bernese quintet Hyla Crucifer ("Unidentifiable Birds", 2021) and is working on a piece for puppets, dance and voice with Chine Curchod and choreographer Teresa Rotemberg. With the visual artist Benjamin Heller, she realised an interactive sound installation at Jungkunst Winterthur in 2021 and at the Kunstpavillon Luzern in 2022.
www.verabaumann.com